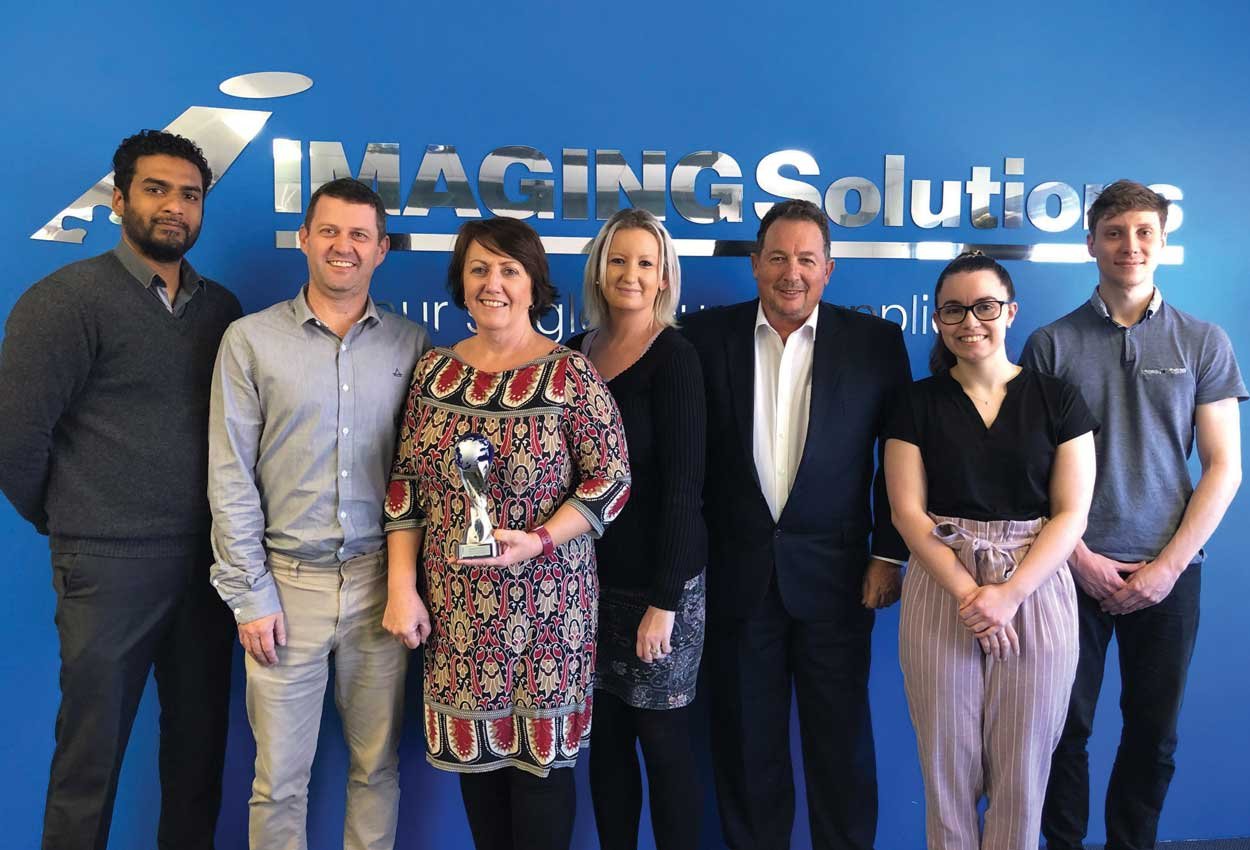 Beekley Medical annually recognizes one high-performing business partner with the "Global Partner of the Year Award." One of the biggest factors in deciding the winner is the percentage of growth over the previous year.
Other considerations are the commitment the global partner has to promoting Beekley's products, the integrity of how our products are promoted on their website, if there were any campaigns specific to Beekley Medical products, and if our products were represented at local tradeshows.
Award winners demonstrate a commitment to better serving their customers' needs for efficacy, accuracy, and patient care through Beekley Medical's product line for diagnostic imaging and radiation oncology.
Growing together for over 15 years
Imaging Solutions, headquartered in Brisbane, Australia, has been working with Beekley Medical for more than 15 years.
Our Global Partner in Australia, Imaging Solutions is a specialist supplier of superior medical imaging and general healthcare products from the world's leading brands. The company's critical point of difference is a single source supplier formula that enables it to provide outstanding value and unrivaled convenience, efficiency, and risk management to their customers.
Established in 1992, the company expanded its core distribution business through the acquisition of a number of bolt-on enterprises such that combined, the organization has over 45 years of history in supporting the Australian and New Zealand medical imaging industry. Today, Imaging Solutions operates internationally and is.
Imaging Solutions experienced 59% growth of the Beekley Medical portfolio of products in 2018. The growth came from CT Guidelines, Breast Biopsy, and Mammography.
A shared commitment to excellence
When asked what led to this exceptional growth, President and CEO Glenn Honey remarked that the clinical trials his team conducted along with the marketing support and product samples provided by Beekley Medical were instrumental to their success. He said that his team appreciates Beekley's commitment to excellence, fast response time, and perfect product shipped on time.
Glenn's comments are something we appreciate because we use the word "partner" for a reason.
When we take on a global partner, they become an extension of our Beekley family and in return, we become part of theirs. It is truly a collaborative effort working towards each other's mutual success.
Congratulations to Glenn Honey and his team for earning this prestigious award!
Learn more about what it takes to become a Beekley Medical Global Partner
Demand for our products continues to grow world-wide and we are actively looking for distribution partners in areas without representation. Who knows, perhaps one day you could be recognized as Beekley Medical's Global Partner of the Year!

Amy Bosco, M.S.
Director of Global Business Development