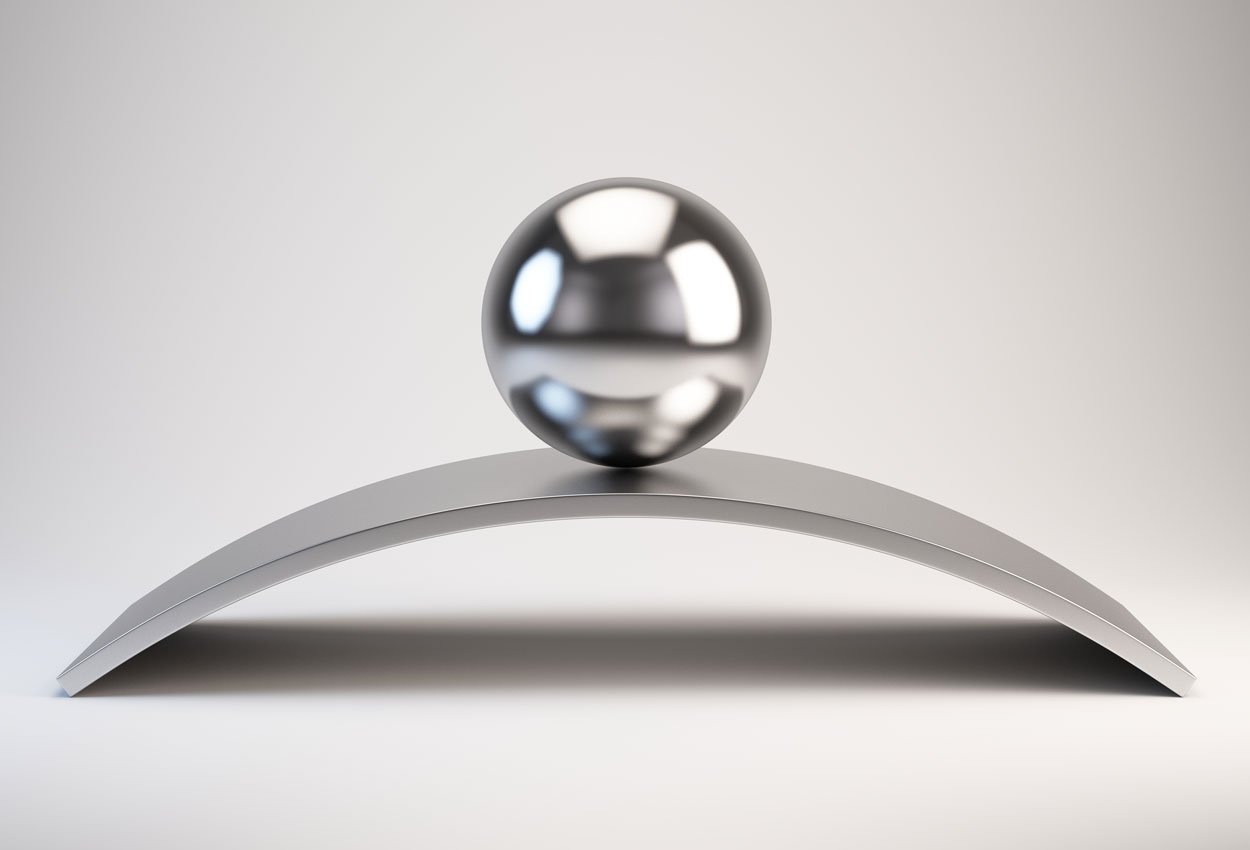 As the population's BMI increases, imaging departments try to find different ways to image patients and provide the care they need. Eric, the supervisor of an interventional radiology (IR) department in Minneapolis told us how he had to change tactics as the patients in his community have become increasingly obese.
"Ninety percent of our patients are men. Many are older, and a lot of them are obese. Usually we will lay them on their bellies for imaging or image guided interventions. But if they have breathing problems, we'll lay them on their sides. It's a challenge with heavier patients because our table in IR is not very wide, and the patient's back and belly take up most of the table. It's very easy for them to fall off."
He added that ,"When we have to roll a patient over on their belly for a biopsy on their side, there's a lot of safety concerns to keep the patient from falling off the table. They could crack their head on the cement floor or break an arm in the fall."
Patient falls a costly concern
According to the Agency for Healthcare Research and Quality, somewhere between 700,000 and 1 million people in the United States experience a fall in a hospital each year.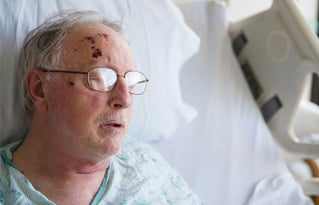 In fact, the Joint Commission found that 30%–50% of patient falls result in serious injury, requiring 6.3 additional days of hospital stay at an average cost of about $14,000.
Larger patients are more likely to fall in hospitals and the potential for injury (to patient or staff) is heightened during patient transfers. Often, additional medical staff is requested for some transfers and positioning.
Vinyl hook-and-loop straps serve as an "extra hand" for patient stabilization, but Kevin, the lead IR technologist who works with Eric, says these straps have limitations.
"Our usual vinyl hook-and-loop straps were either too long or too short and had limited flexibility. If the straps were too long, they'd sag on the floor or bump into the C-arm as it rotates around the patient and table. The straps are also in a fixed position on the table, so we can't easily move them around or adjust them to meet our needs."
A stabilization solution for all patient types
The iFIX® patient stabilization system turned out to be the stabilization solution and extra helping hand Kevin and Eric were seeking for their patients.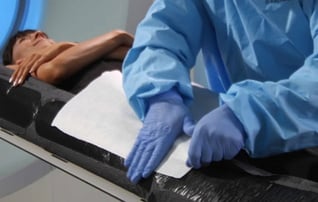 Designed to increase patient comfort while keeping patient in the required position, iFIX ensures stability of soft and hard tissue to avoid undesirable movements during procedure.
The disposable iFIX Fleece hugs and contours to the patient anatomy and is held in place by the reusable iFIX Anchors that are attached to the imaging table. The fleece is discarded after each patient use and may reduce the risk of bacterial infection when compared with other stabilization methods.
A helping hand for safety too
Eric sees an improvement in their department stabilizing larger obese patients. "The 50cm fleece is especially helpful for when we need to perform a tube change in obese patients or when we're inserting percutaneous nephrostomy tubes. The fleece holds them in place like a third arm and they won't fall off the bed."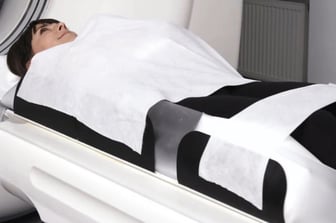 Kevin agrees that using iFIX to stabilize his patients keeps them safer.
"We can cut iFIX Fleece we to meet our needs. It's more customizable. Moreover, I was impressed that we were able to pull it tight over the patient without the fleece tearing or falling off. We can put the fleece on tighter, better than our old hook-and-loop straps."
He added that iFIX has been particularly helpful not only with high BMI patients, but with mobility-challenged patients as well.
"It comes in handy with patients that are paralyzed that we can't prone. A quadriplegic patient came in one day for a tube change. Thanks to the fleece we were able to really secure the patient and keep them in the correct position. iFIX gives us more security and the fact that the fleece is disposable makes it even better."
To learn more about stabilizing your hard to position patients with iFIX, contact your Beekley Medical® Business Development Manager at 1.800.233.5539 or email info@beekley.com.



Jonathan McCullough
Product Manager