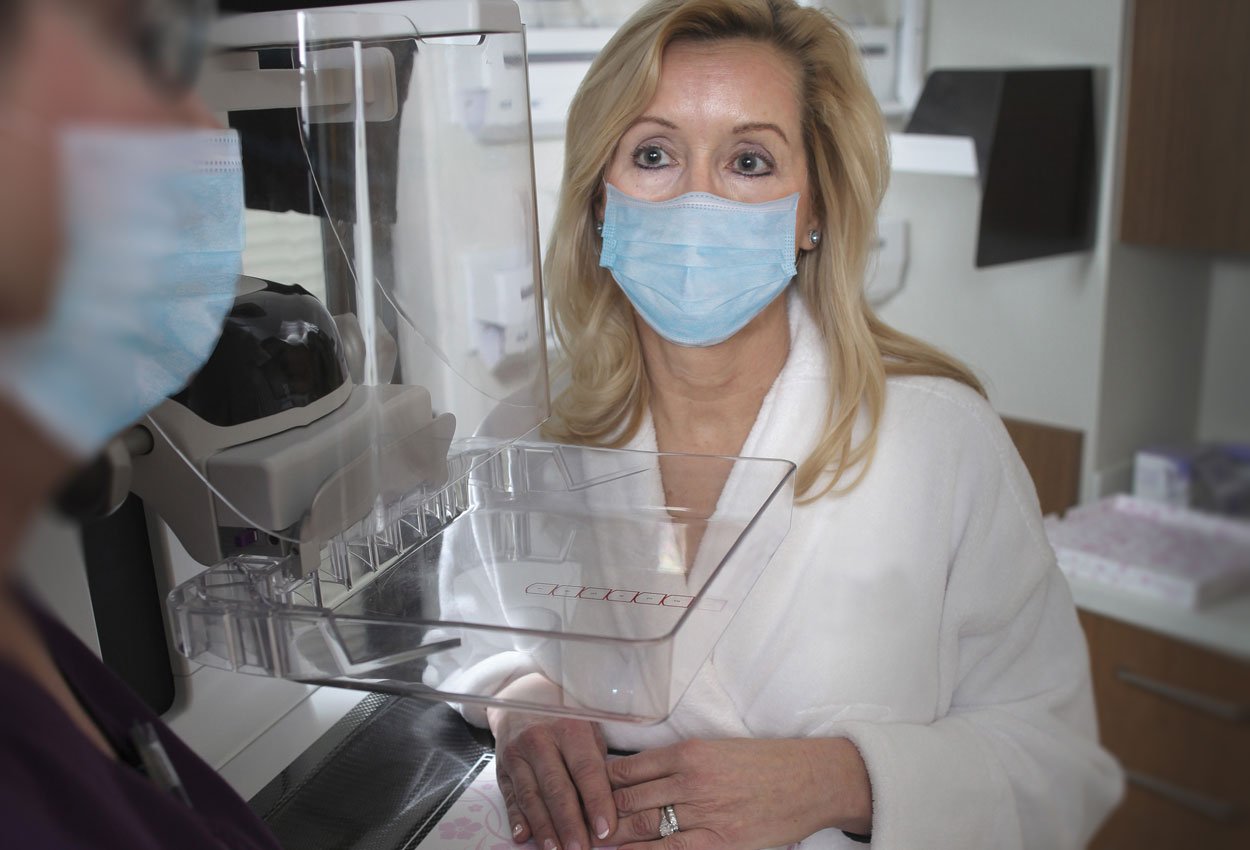 Daily life doesn't stop because of a pandemic. Groceries still need to be bought, children still need to be taught, and patients still need to be seen. Although these things are happening a little differently then usual, they are still getting done.
Mammograms are no different. They, along with other non-essential exams were paused for a few months during the rise of COVID-19 cases but are now being performed all over the country.
The Importance of Screening Mammograms
Regular mammograms can help find breast cancer at an early stage when treatment is most successful. Mammograms often detect changes in the breast that could be cancerous years before physical symptoms develop. Under "normal" circumstances getting a routine mammogram is highly encouraged.
In October, 2020, a blind, random, anonymous survey was sent out through Survey Monkey to women between the ages of 40 and 80 who have had a mammogram before, to gauge their reactions to getting their mammogram performed during a pandemic.
In a previous blog post, we shared the details of a white paper that was geared towards helping imaging facilities use the survey results to help make patients feel more comfortable about getting their mammograms during the pandemic. This time we will focus on the patient stories themselves.
What women are saying about mammography during COVID-19
Maria Shonyo, author of the white paper "Mammography During COVID-19: How to Keep Patients From Distancing From Their Mammogram," compiled a collection of 10 patient stories from women who represent a cross-section of the women who took the survey – 5 who had a mammogram during the pandemic, and 5 who did not.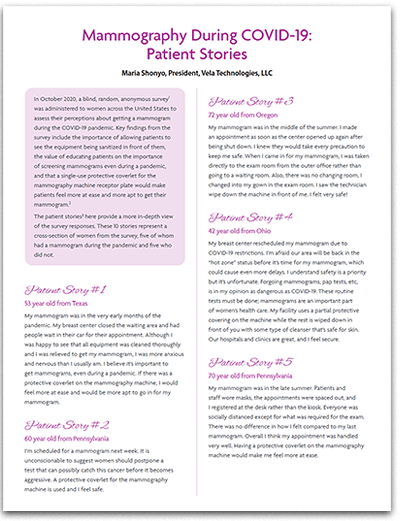 What follows is a short synapse of those stories:
Some survey respondents thought that delaying your mammogram could be just as dangerous as contracting COVID-19.
A 49-year-old from Georgia said, "It is more important to get a mammogram than to worry about COVID since I have a very strong family history of breast cancer."
Another woman found it unconscionable to suggest that women postpone such an important test.
In fact, one respondent from Ohio who had her mammogram scheduled but thought it might be canceled before she could go due to the rise of COVID-19 cases, said "I understand safety is a priority but it's unfortunate. Forgoing mammograms, pap tests, etc, is in my opinion, as dangerous as COVID-19."
For the women that had completed their mammogram during 2020, most said that although there where some differences in their appointment they felt safe and glad that they went.
A 74-year-old woman from Kentucky reported feeling well cared for when she was seen with hardly any waiting and a protective coverlet was used on the mammogram machine. "I would not put off having a mammogram during COVID-19" she added.
Two other women commented about the safety protocols that they went through while at their appointment.
Both women stated that patients and staff wore masks, their appointment times where spaced out to have less people in the waiting room, and they where asked COVID-19 screening questions.
A 53-year-old from Texas had a slightly different view regarding her mammogram. "Although I was happy to see that all equipment was cleaned thoroughly and I was relieved to get my mammogram, I was more anxious and nervous than I usually am."
Despite the precautions, some women are still uncomfortable having their mammogram
Even though medical facilities are doing their very best to reduce the spread of COVID-19, some patients aren't comfortable heading into their doctor's office for a variety of reasons - they have a higher risk of catching the virus due to their immune system or live with someone who could more easily catch it.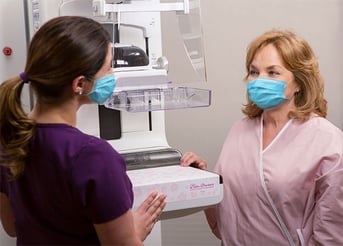 In the survey, women were asked whether a single-use disposable protective coverlet such as Bella Blankets® on the machine during their mammogram would make them feel more comfortable about having the exam.
A survey respondent from New York said that she doesn't think there is anything that can be done to make her feel safe when it comes to going in for her mammogram. "It is scary just being so close to someone not knowing if they have COVID." She added that having a protective coverlet on the mammography equipment would make her feel more at ease and more apt to go in for her appointment.
Another said that having a protective coverlet on the machine would have made her feel even more at ease.
Protective coverlets for mammography may help set patient minds at ease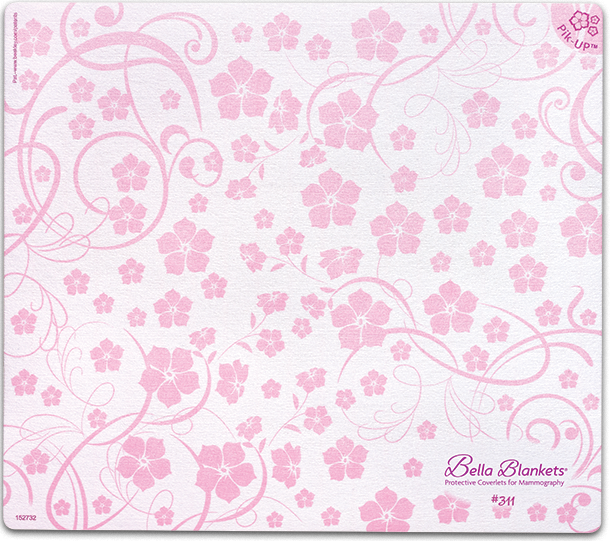 Protective coverlets for mammography like Bella Blankets act as an added layer of sanitary protection the patient and the machine.
In addition, Bella Blanket's soft textured material helps reduce the likelihood of the patient's breast sticking to the plate after compression which could result in a skin tear. Technologists find that because the breast doesn't stick to the plate, positioning is easier and they are able to get more breast tissue closer to the chest wall to image.
If you are interested in more information about Bella Blankets contact your Beekley Medical Account Manager at 1.800.233.5539 or email info@beekley.com for a trial evaluation for your facility.

Megan Sargalski
Marketing Communications Specialist