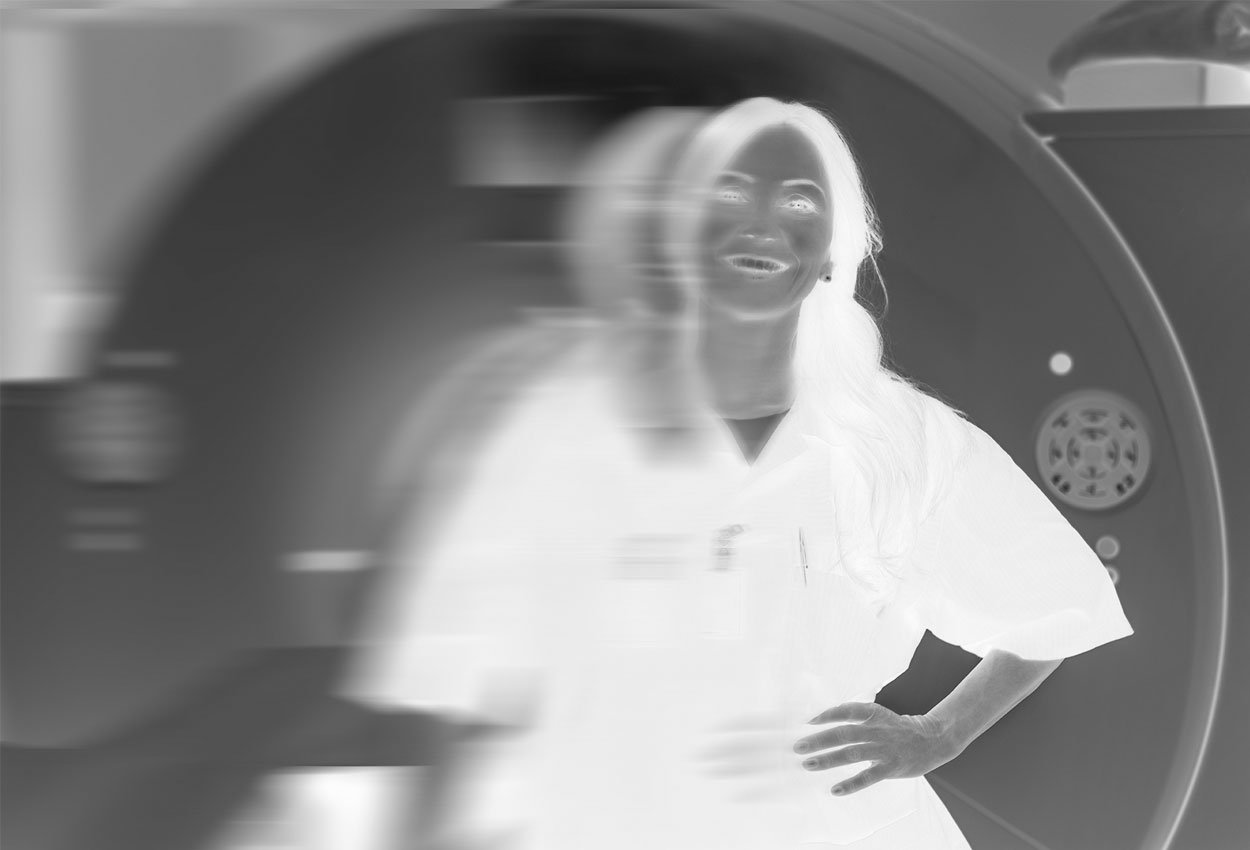 The goal for every imaging department is to obtain an optimal patient image for accurate diagnosis. Involuntary patient motion becomes the department's enemy as the slightest wiggle causes artifact, creating a suboptimal image, which is difficult for the interpreting physician to read.
In situations where artifact is too severe, patients must be rescanned and exposed to more radiation. The imaging center will not be reimbursed by insurance for a second scan, putting a dent in department revenues.
Are they really clean? The dirty little secret of hook and loop table straps
To avoid this pitfall many imaging departments will utilize vinyl hook-and-loop straps to help patients remain motionlessness, but these straps do not typically contour well to the patient anatomy. Moreover, the deep hooks of the strap cling to other fabrics and can be difficult to clean.
An MRI Supervisor in Salt Lake City described how difficult it was to be 100% confident that her table straps were clean.
"We used bleach wipes to clean the Velcro straps, but they still got stained. Even with the bleach wipes we really couldn't get into the hook and loop material. I didn't think it was getting cleaned all the way through. You can't send the table straps out to get laundered or they might not come back."
How can imaging departments reduce the likelihood of motion artifact without risking exposure to a healthcare acquired infection (HAI)?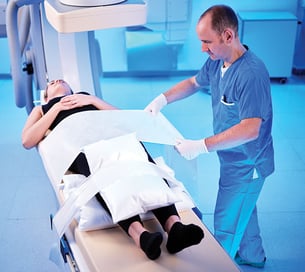 Imaging clinics using iFIX patient stabilization system responded to a questionnaire to share their experience in trading their hook-and-loop straps for the disposable iFIX fleece.
A CT Supervisor from Rochester, MN commented commented on how incredibly strong iFIX is and they have no issues when using it, "We use iFIX for any patient unable to remain still and to protect their arms from bumping into the scanner or cords. iFIX been a tremendous help in stabilizing patients."
They also commented on how the disposable iFIX fleece "has been an incredible blessing" when it comes to clean-up after the procedure, "The previous straps can pick up anything (i.e. hair, lint); whereas, the iFIX fleece is disposed of after each patient."
Everyone benefits- from pediatrics to bariatrics
A Lead CT Technologist from Tacoma, WA, loved how versatile iFIX is and can be used for most stabilization needs in their imaging department, stating its uses were limitless.
"Almost every patient benefits from the use of iFIX during their CT exam. We use it for our Intervention studies to code neuro; for pediatrics, and the obese. It's great for holding the fatty body mass in place and can support a patient's arms if they're too weak. It helps restrain the breast from the scanning region and acts as a safety belt for patients needing stability. The straps can be any length you need, and you can also use several at the same time."
Also appreciating the single-patient use aspect of the iFIX fleece, they added, "The most important thing about iFIX is that it's disposable. No manual cleaning of Velcro and hoping you did not miss a spot."
Less movement, less worry, better images, more confidence
In Port Arthur, TX, a radiology director agrees that iFIX's versatility makes a world of difference when it comes to stabilization and hygiene.
"We like to use iFIX everywhere: CT, MRI, and Interventional Radiology. iFIX is great and has made all the difference - it not only stabilizes the patient, but also reduces infection risk because it's disposable. It's so effective in reducing patient motion that we're able to obtain better images without motion, making us more confident in interpretation and diagnosis."
"Motion is the enemy"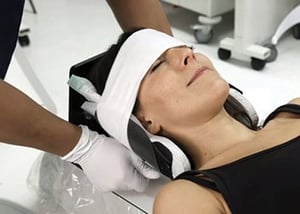 When it comes to brain studies in CT, "motion is the enemy," according to an imaging supervisor out of Oxnard, California.
"Securing the head during brain CT studies is crucial. Motion is our enemy and iFIX is our solution. Just as important is the disposability of iFIX. The reusable hook-and-loop straps are an infection control risk especially during a pandemic."
Learn more
So whether you're looking to improve patient stabilization, reduce the potential for motion artifact, augment your infection control measure, or all the above, contact your Beekley Medical Business Development Manager at 1.800.233.5539 or email info@beekley.com to learn more about implementing iFIX at your facility.
iFIX is distributed by Beekley Corporation to customers within the United States and its territories.

Jonathan McCullough
Product Manager