According to the Centers for Disease Control and Prevention, from 1999 to 2018, the prevalence of obesity (defined as a BMI of 30-39) in the United Sates increased from 30.5% to 42.4%. In that same time period, the prevalence of severe obesity (BMI 40 and above) increased from 4.7% to 9.2%. This trend has required healthcare facilities to rethink their facility design, equipment, and services to better accommodate this growing population.
Changes needed to meet the unique needs of this growing patient population
In an 2016 interview with Becker's Hospital Review, Joan Suchomel, then-president of the American Institute of Architects Academy of Architecture for Health stated, "It's really ramped up in the last 10 years or so. Every facility has to address [obesity] now because it's so incredibly common. It's part of doing business. [Obese] patients are going to show up, and you have to be ready for them."
While hospitals strive to meet the needs of a changing population, Nhat Tan Thanh Le, of the University of Sydney, details how diagnostic accuracy and patient care are affected by increased body mass:
"Radiographers are heavily reliant on visual and tactile senses to locate the position of anatomical structures for diagnostic imaging and determine radiation exposure through a delicate consideration of dose, image quality and anatomical attenuation.
"However, obese patients require modifications to routine radiographic practice in terms of movement/assisted positioning, equipment capabilities to take increased weight or coverage. These patients may also be subject to compromised radiological diagnosis through poor visualization of structures. Failure to accommodate these issues results in sub-optimal imaging, possibly impeding an accurate and timely diagnosis."
Also concerning to radiographers when imaging obese patients is increased exposure to radiation, since more radiation is needed to scan their bodies. Access to target anatomy is further complicated by fatty tissue, such as the panniculus. The panniculus, a dense layer of fatty tissue over the lower abdomen, is an anatomical obstacle during procedures such as hip injections.
Positioning the obese patient for optimal care
Imaging staff has found that by changing the way obese patients are positioned, they can reduce some of their concerns regarding image quality, radiation exposure, and access to target anatomy.
In her publication with Radiology, Dr. Jacquelyn Yanch found that dose exposure to subcutaneous fat thicknesses was reduced substantially when patient was positioned so that the thinnest fat layer (anterior or posterior) is closest to the image receptor.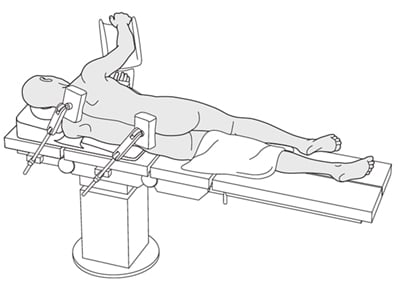 For procedures where access to the patient's hip is necessary, a lateral decubitus position could be the solution. In fluoroscopy guided hip injections, patients lay on their side, as the panniculus is held out of view during the procedure, either manually or with the aid of straps or tape.
However, the lateral decubitus position isn't an option for all obese patients, and many lay on their spine. This often leaves technologists holding up the panniculus during hip injections. Hospitals without the proper equipment might loop a strap under the panniculus and attach either end to the head of the table, effectively creating a sling.
It is not uncommon that without the cooperation of a conscious patient, imaging staff may require the assistance of a patient lift system to reposition the patient. Typically, imaging staff is not aware that a patient is obese and may need special equipment until they arrive for their appointment. Preparing for the patient's specific challenges and needs may take time, disrupting the imaging schedule or possibly resulting in a reschedule for that patient in order to have the proper services on hand to complete their exam.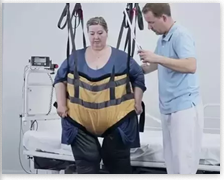 A solution for positioning the panniculus with less equipment and less time
The iFIX patient stabilization system may be a handy solution for lifting the panniculus away from the targeted imaging area when other methods are unavailable.
Designed to increase patient comfort while keeping patient in the required position, iFIX ensures stability of soft and hard tissue to avoid undesirable movements during procedure.
The disposable iFIX Fleece hugs and contours to the patient anatomy and is held in place by the reusable iFIX anchors that are attached to the imaging table. The Fleece is discarded after each patient use and may reduce the risk of bacterial infection when compared with other stabilization methods.
As demonstrated in the animation below the unique micro-anchors of iFIX Patches and Adapters strongly secure the fleece to ensure optimal patient stabilization thus minimizing motion artifact.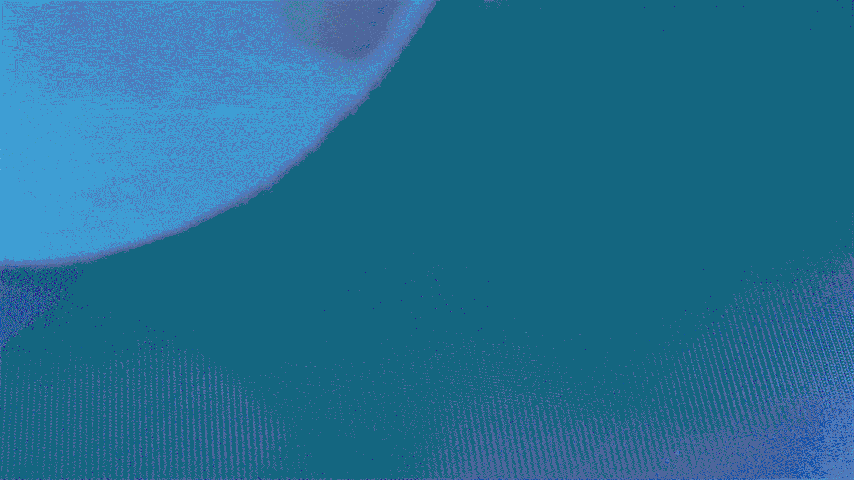 If the patient needs to be in the supine position, the technologist can adhere one strip of the 50cm iFIX fleece to the iFIX anchor on one side of the table – right above the patient's midsection, loop it under the panniculus, and then adhere the fleece to the iFIX anchor on the opposite side of the table while lifting the panniculus away from the patient's hips.
Hygienic and comfortable
As an added benefit, the disposable fleece may be more hygienic and comfortable for patients than the vinyl straps which are often used in interventional radiology.
Jeffery Mechling, Lead MRI Technologist for Butler Health, found that iFIX has had a great impact on his workflow and patient volumes.
"The iFIX system has allowed us to increase daily volume by reducing the number of repeated exams due to motion. Many hospital inpatients are confused and unable to comprehend instructions to hold still. The iFIX fleece helps to reduce patient motion and damage to MRI coils from grabbing and pulling. With the MRI exam completed on the first attempt, the attending physician can treat and discharge the patients more rapidly."
To learn more about positioning patients with iFIX, contact your Beekley Medical® Business Development Manager at 1.800.233.5539 or email info@beekley.com.

Jonathan McCullough
Product Manager